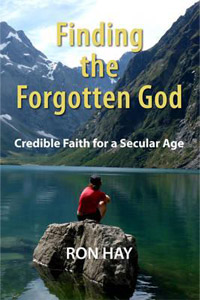 Publisher : DayStar Books Ltd
Format : Paperback
Pages : 238
Dimensions : 150mm x 225mm
Publication date : 23 Nov 2014
Publication City/Country : Auckland
Responses
From a Couple

"Wow! And thank you. Your book is so easy to read, full of thoughtful and valuable research, with convincing argument presented in a gentle reasoned way. We have not been able to put it down!
From a Youth Pastor

"It's an awesome read! I have read the first four chapters over and over getting my head around so much of it. I'm really enjoying it
From a Prison Chaplain

"I recently purchased a copy of your book and loaned it to a man who is very experienced and gifted in his professional field. While previously having no faith, he now describes himself as a "cautious Christian" which I think is a lovely, honest way to describe where he is at. May your book continue to touch and change lives.
From an Agnostic

"Your book has been a wonderful read during the course of our overseas holiday - much to talk about. I finished reading it as we touched down in Christchurch this morning.
From a Christian:

"I've given away two copies now and had appreciative feedback. One is to my boss at work - and yes, he's started on it now and appreciates that you are considering other's views and says he's looking to see where the writer is going to take him!!
From a young Mother

"I have enjoyed what I have read - I think it's great - and lent out my copies. So may I please order two more?
From a Pastor

"I want to express how much I appreciate your book, Finding the Forgotten God. I've found it very engaging, with fascinating examples, descriptions and stories. I found it inspiring as I prepared speaking sessions for the Easter Youth Camp here.